---
Collection Boxes & Bins - Hoppers and bins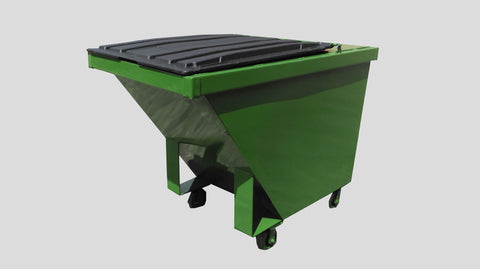 PLATFORM CONTAINER
Rear load container manufactured to tip directly from a loading dock platform into a truck. Container is on wheels for easy maneuverability; equipped with a handle to tip directly into...
SELF DUMPING HOPPER
Self-dumping hoppers used to collect scrap. Hoppers have a 3 position safety chain to prevent accidental dumping, unwanted hopper movement, and to secure the hopper during dumping.     Standard... SCRAP BIN
Containers used to collect and transport scrap, millings, shavings and process waste in specialized end-uses.   Specifications:                Heavy-duty, fully welded construction                Stacking capability                Bi-directional pickup                Optional...
---